You've heard about business coaches for entrepreneurs, and you also have a business idea or a launch in the making. Most of my clients are usually not sure exactly how hiring a coach would benefit them. And of course, they often wonder if it makes sense to invest a portion of their capital in a coach.
Those are all valid questions. In this post I'll give you the information you need to make the right decision for you.
As a coach who works primarily with entrepreneurs but also an entrepreneur who hires business coaches, I believe I have an insight you may find valuable 🙂.
So—How Does A Business Coach For Entrepreneurs Accelerate Your Launch?
#1 Clarity Creates Motivation
When we're on our own (speaking from experience here), we tend to get tired from work and all our adult responsibilities. We want to spend our weekends recharging and getting ready for another busy week. We love our business idea, but we rarely get around making significant progress.
I've been there, and I get it.
I had this coaching business in my head for months before I launched it. The website you see, any logos, blogs, and even pictures were all created in the safe container of working with my own business coach.
I too had limited time, multiple competing priorities and practically no budget.
A great business coach for entrepreneurs will help you get very clear and specific about your personal purpose, your vision for your life, and the mission of the business.
Once you know exactly what you are creating and how it fits with your vision of success, you'll find the time and energy you'll need to invest to make your dream a reality.
A great coach will help you find areas of your life that drain you. Step by step, you'll eliminate energy vampires and create new ways to make time.
I know it sounds like a hefty promise but it's continued to be true for me each time I was creating my three separate brands. For a while, they seem impossibly challenging to bring to life and dreamy, but with the right support, you'll find a way to bring them to life.
#2 Alignment Brings Inspiration
You and your business coach for entrepreneurs should know exactly what your top four-five values are (BTW—here is a link to a detailed post I wrote about this with an exercise to help you identify your values if you're struggling).
When you know exactly what's important to you, you can see what makes your business idea special to you.
Sometimes we forget why we decided to start our business. Usually, my clients haven't talked about why they started the business to begin with in a while. The more we uncover their motivation and how it fits in with their values, the more inspired they feel.
When we align our actions with what's most precious to us (your mission) that's when we become unstoppable.
For example, my values are family, well-being, wisdom, connection and fulfilment. Being a professional business coach for entrepreneurs is in perfect alignment with my values.
The flexibility of the business allows me to spend quality time with my family. It's in the best interest of my business for me to be in an exceptional physical, mental and spiritual shape- that's well-being.
My passion for wisdom drives me to be constantly learning about myself, universal truths, the human experience which is in perfect alignment with being a great coach.
My love for connection makes supporting others in their own pursuit of fulfillment extremely satisfying. Being in that kind of alignment makes me feel fulfilled.
#3 A Strategic Plan Drives Consistent Action
Together with your coach, you'll create a strategy for your business. From that strategy, you'll set goals and priorities. Then, you'll break down the goals into tasks that you can execute weekly.
If you've been procrastinating working on your business, it's because you were overwhelmed and you didn't know where to start.
It seemed so big and confusing, it made you open a can of hard kombucha, a bag of popcorn and turn on an episode of Schitt's Creek. This is a fictional scenario. The details were not inspired from personal experience.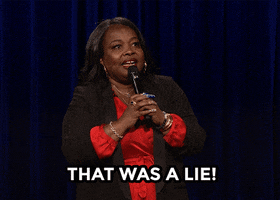 When you start working with a coach, all of this ambiguity will go to the wayside. There have been so many times I hung up the phone with my coach and I was ready for action. When you know the exact step that is in the right direction, you're 1000% more likely to take that step.
#4 A Well-balanced Life Priorities Increase Performance And Results
If you spend some time finding the right coach for you, they'll probably have a holistic approach to business and success. They wouldn't allow you to go all out and grind at any cost.
Having a business is more like a marathon, you have to pace your energy. And as a long-distance athlete you'll have to hydrate, eat healthy, exercise daily and have a team of professionals supporting you. A great entrepreneur coach will make sure you're enjoying a good work-life balance and you're having fun while you are on your journey.
Often left on our own devices, we forget to embrace the journey. We wait to be happy and proud until we reach a certain milestone.
Your business coach will make sure you remember who you are and what's truly important.
When you are at your best physically, mentally and spiritually, you make great choices that save you money, time and energy.
Your business coach will identify areas where you can grow, stretch or change your mindset around. They'll watch out for blind spots and they'll challenge your current perspective. Often, this will result in saving a TON of time and money.
If I get a dollar each time a client had a breakthrough and made a different choice that saved them time and energy, I'll have a few hundred bucks, lol.

#5 Coaching + Support +
 Accountability = Courage To Be Bold
Self-doubt creeps in even in clients who I've worked with who already have 7-figure businesses. When you do something new and big, there'll be overwhelm, imposter syndrome, fear of criticism, fear of competition, and a few more unique limiting beliefs that you'll encounter. A coach will be there every step of the way to help you with what you need to move past them.
Working with the right coach will provide you with the space to think everything through, to feel supported and confident in your decisions. After working with your coach for a while, they'll just get you. Moreover, they'll know you so well that when they encourage you or they assure you that you've got what it takes, you'll know in your core that it's true.
Hearing from my own coach what he thinks I do well and hearing his words of encouragement are always a superpower. Coaches don't B.S. you. If they are good, they speak little and what they say is impactful.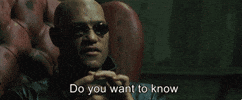 #6 Managing The Shiny Object Syndrome Saves Time And Energy
One thing that entrepreneurs have in common is great new ideas and passion to pursue them. In a way, that's a blessing and a curse. Having multiple competing business ideas or projects makes it hard to bring even one of them to full fruition.
Working with a business coach will help you choose your main priority and stay on track with that. You can still entertain all your other new and shiny ideas. But a great coach will be curious. They'll ask lots of questions to help you uncover your drivers and motivators.
Sometimes we are so inspired, we come up with a ton of new ideas. But not all great ideas are in alignment with our mission and values. We just have to write those ideas down and revisit them again later to see if they feel more relevant.
#7 Spotting Self-sabotaging Behaviors Save You Lots Of Time And Money
It's very intriguing that sometimes we self-sabotage by creating new distractions. When our current project is starting to feel overwhelming, we tend to find something else that seems easier, more financially lucrative or suddenly more exciting.
The opportunity to play smaller or to have found "an easy way" could be energizing and therefore blinding. A great entrepreneur coach will help you spot what's really going on so you can stay the course.
But that doesn't mean that success has to be difficult.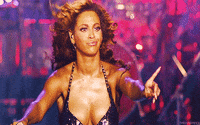 Just the opposite. Sometimes clients find the longest and most challenging line between A and B because they have an established belief that they have to struggle to get to what they really want.
Working with a great business coach for entrepreneurs is trained to recognize that pattern as well. They'll help you find new ways to achieve your goals without the hustle and the struggle.
Another self-sabotaging practice I've seen as a business coach for entrepreneurs is that clients attract expensive shortcuts that promise quick results.
For example, a client with a small practice was approached by a marketing company. They had convinced her that if she invested about $3,000 a month for 6 months with them, she'd have hundreds of new clients.
In general, there's nothing wrong with online marketing and finding a ton of new clients but that's not what my client was trying to build.
She already had a great practice and she was looking to increase her impact in other ways. She could use a couple of extra clients to help her fund her other projects but having any more than that was going to take her off track her bigger purpose.
When we spoke in depth about this opportunity, we identified the reason she got so excited about the prospect of dozens of new clients. She felt as if she needed to have a full practice for credibility for her other projects.
But by asking her the right questions, she recognized that a full practice wouldn't allow her to have the time to invest in the other projects. And those projects were her main priority. Also, she didn't need a certain number of clients to be more credible than other experts in her field.
I hope by now you are quickly trying to navigate towards my Get In Touch page so you can send me a message or schedule your free consultation.
I have an extraordinary passion for business and marketing and I'd love to talk shop with you. Especially if you liked my GIFs.
And if you hated my GIFs but you still want to hire a coach (just not me), here is a link to another helpful post I wrote about How to Hire A Business Coach.